Although dads and daughters should be bonding at every age, the teenage years can be the most tumultuous for parents and their kids alike. As children start to bridge their childhood years into adulthood, it can be a confusing, difficult, and emotional time. When it comes to dads, daughters may seem downright impossible to communicate with or understand during the teenage years. But this is the time when "little" girls need their fathers the most, so don't give up on her.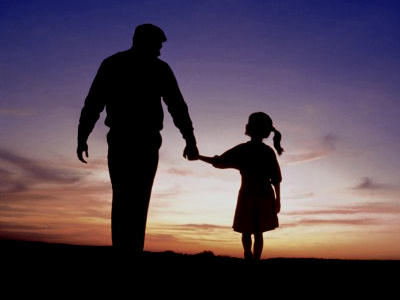 Take a look at a few simple ways to reach out and help your daughter get through the tough times of teenaged life.
Be a constant presence. No, you shouldn't go with her on her dates or show up randomly when she is hanging out with her friends. Technology has made it easier than ever to let her know that you are thinking of her, even when you aren't there in person. Send text messages and emails, and even goofy selfies to keep her smiling. Let her know you are always just a text or call away and that you are always thinking of her.
Share your stories. It may seem like an ancient history to you, but relating your own struggles as a teen and young adult may ease some of her own anxieties. Talk about the times you faced challenges, or made poor decisions, and how you picked up and kept on going. Emphasize that things that seem like a big deal in the moment will not matter down the road. Even if she rolls her eyes at your outdated stories and assures you that you can't possibly understand, tell her anyway. It may make more of an impact than she is willing to share with you.
Step in when it's warranted. Part of growing up is making your decisions, but occasionally teens need their parents to back them up. If your daughter is fighting a battle that seems to be over her head, step in and help her through it. This may be something as simple as a difficult math class that she is too prideful to ask for help to get through, or could involve peer pressure to engage in dangerous activities. While it is important to give her room to make the right decisions on her own, remember that you are still her parent and that it is okay to intervene when needed.
What advice have you heard about dealing with teenaged daughters? Use the comments below to share your own advice or experiences to help out other dads going through the same challenges.